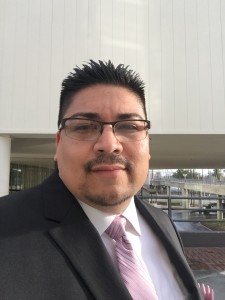 Every Monday I will share a resident of the South Bay contributing to making our community a better place. Today's MCM title belongs to David Ibarra who has worked for the City of Manhattan Beach as the Youth Program's Supervisor for the past 17 years.
Ibarra was born and raised in Manhattan Beach and currently resides only a block away in Redondo Beach. When Ibarra was only six years old, he used to attend the afterschool program and camps.  At 12, he decided he loved it so much that he wanted to be a volunteer and help the staff.  Finally, at 18, he knew that he wanted to work there and the age of 22 I became the supervisor of the program.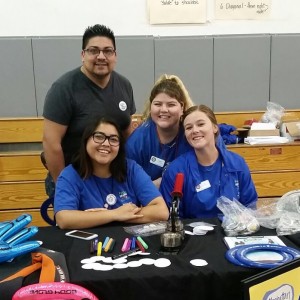 His main responsibility is to offer residents of the community a place where their children can go, that is safe, clean and green. In addition, he hosts several events throughout the year within the city.  He says that his favorite part of his job is that it is very easy!  He says the difficult part is having to be more enticing to the youth, whom are so in love with their electronics and gadgets.
David oversees many special events in the city. Below are several events:
Family Camp out.
"We have 250 participants sleep in the field, have some family activities such as arts and crafts, ice block bowling, inflatable hamster balls, BBQ dinner then a movie.  In the morning we have a fishing derby and breakfast."
Sand Castle Design contest:
"On the Sunday of the international surf festival my staff come down and make way for the sand castle contest, we offer prizes for the winner of the best sculpture, dribble and castle."
Halloween carnival:
"This is my favorite event, we have homemade booths from the children of the REC program and staff and we charge 25 cents to play.  We have a costume contest, haunted house and a jumpy.  Best off all, win or lose, everyone gets a prize.  This is a good old fashion family fun event and easy on the wallet."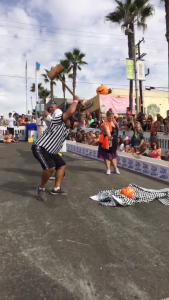 The Pumpkin Race:
"This event is silly and good clean family fun.  We race over 1000 pumpkin on MB blvd.  I am the head official and anyone caught cheating, such as racing a watermen and not a pumpkin- they get smashed by the mallet of justice.  This event is a MB tradition and trophies are given out to the 1-2-3-4 place winners."
Pier lighting ceremony:
"During the Holidays, the City lights up the pier and downtown MB.  There is live music, a small ceremony with city officials and singing for the local middle and high school."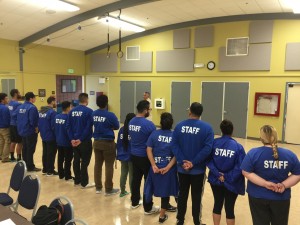 The REC program is full of activities.  David says, "When the kids arrive, staff assist them with homework, then after that is done we offer recreation games like foosball, soccer, Jedi master, knock the blocks, pony express.  We also offer arts and crafts, lanyards, friendship beads and fuse beads."
When is he not working, he enjoys spending time with his family.  He has a large family and 2 children of his own.  He says, "There is never enough time, so we make it quality time."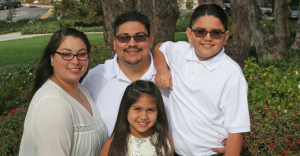 David pays it forward to the community by mentoring young recreation leaders.  He says that they will become the new professionals one day.  He teaches what they will one day be able to do. "It's rewarding to see them grow up before my eyes," he says.
He enjoys living in the South Bay mostly for the community, the schools and the local feel.  "This is the one stop shop for all of my family's needs," he says.
David says that the City of Manhattan Beach is always looking for great new individuals looking to make differences.  "We are always hiring," he says.  In the next five years, he would love to be the manager of Parks and Recreation.
To learn more how you can work for the city, please contact David here: dibarra@citymb.info or visit the City of Manhattan beach website at www.citymb.info and click the jobs link.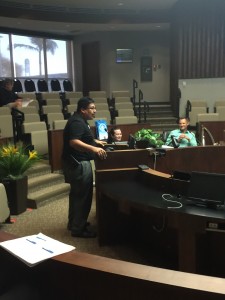 "Our Branding statement for Parks and Recreation is: "Parks Make Life Better!" I can personally say, it made mine so much better."
– David Ibarra