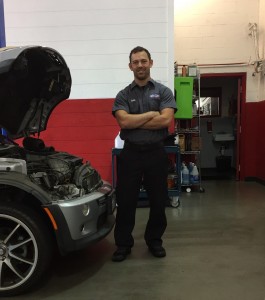 Every Monday, I will share a resident of the South Bay contributing to making our community a better place.
Today's MCM title belongs to Edward Wilson who specializes in BMW and Mini Automotive repair and is working on becoming a CrossFit coach in hopes of helping others like it has helped him.
Eddie, 29, was born in Long Beach and lived there for five years until his family had an opportunity to move to a small town west of Boise Called Nampa in Idaho.  While in Nampa, he completed all grades 1st through 12th in local public schools.  Immediately following high School, he attended and graduated from Boise State University with a three-year Degree in Automotive Technology.
Less than a year later, Eddie made an ambitious decision to pack up only the bare minimum in the back of his Ford Escort and take a leap to try and move back to California. Nine years later, Eddie is still living in Southern California and using his degree in Automotive Technology to his advantage.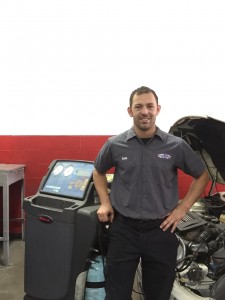 Eddie says that California has definitely created more dynamic job opportunities in his field of work than what he might have found had he stayed in Idaho. He currently working at BMW MINI WORX in Lawndale, specializing in BMW and MINI Automotive Repair and Maintenance. Eddie's past employment jobs and tons of experience has pointed him to finding his passion for European Car Repair.
About four years ago, Eddie was introduced to CrossFit. He says at the time, he'd only played in a Rec hockey league at the local Ice staking rink to stay in shape. He remembers the first time he saw anyone do CrossFit was on ESPN. He says it was the REEBOK CROSSFIT GAMES 2012 and at first all he could see were guys doing crazy workouts that just left him exhausted just from watching.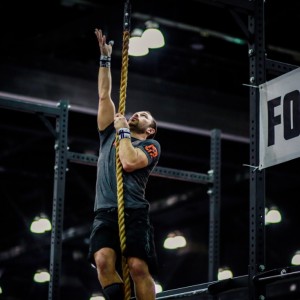 Despite feeling intimidated, he really wanted to try. A couple months went by and as his hockey season was coming to an end , he figured heI would give CrossFit a try. He went into the Lomita Crossfit box (gym) and says it took him about 8 min to finish a small baseline workout that was provided for him with some very basic body weight movements. He thought to himself, "Why was this so hard??" It was from that point on that he was completely hooked!
He says that CrossFit has completely changed his life. He loves watching how the professionals moved weight, barbells, their physique, and how confident they looked. Even after falling on hard times shortly after he found CrossFit, he said the workouts allowed him to feel empowered again.
Eddie says if he were to tell someone who didn't know CrossFit was, he'd say two things: " I would say CrossFit is about learning how to perform and exercise movements that appeal to real life challenges,  achieving a better Lifestyle through Fitness, performing  daily tasks with better posture, Strength, and stamina, being ready for anything that might come your way.. I would also mention the community CrossFit is surrounded by, everyone is so empowering, we all might be at different levels of fitness but NO ONE is better than anyone else, we will wait till the last person finishes before we do anything else, we're all in it together."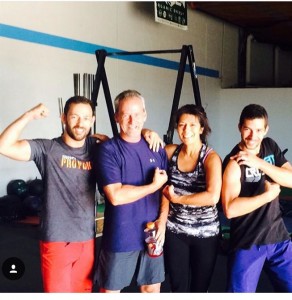 Eddie's main goal this year is to help people the same way his coach helped him by attending a Level one CrossFit certification course and to help coach at their local CrossFit Box.  "Over the years, I've provided other people with advise from the time I've spent through trial and error. Not only does a coach's advice help out in the gym, but by adapting the way things work and by providing them with challenges, it will always be a learning process, which will only make us stronger for the real world."
Eddie pays it forward by being a good and honest person. He says he does so by helping people who are in need, going out of his way to give an elderly lady a ride around the corner to the grocery store, helping friends or strangers with car problems or repairs or supporting our military. "Although I was never part of the military or law enforcement, large parts of my family are.  As weird as it seems being a part of the CrossFit community has really made me appreciate all of their sacrifices by dedicating workouts, recognizing, and embracing them and our country as truly something special," he says.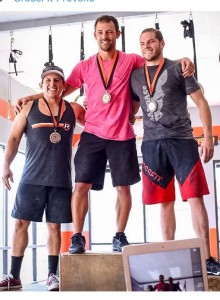 He also enjoys seeing his family partake in CrossFit and couldn't be more proud of their recent step on board.
Thank you Eddie for taking your love for fitness as an opportunity to build a better community and help others.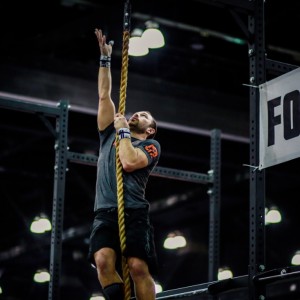 "The constant challenges and diagnostic hurdles definitely keeps me on my toes, I find great satisfaction for what I do and I take pride in that."
-Eddie Wilson