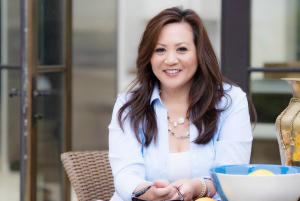 Every Wednesday, I will share a resident of the South Bay contributing to making our community a better place.
Today's WCW title belongs to Lynn Aglipay who believes in sharing blessings and giving back to the community as much as possible.
Lynn was born and raised in the South Bay. She has come to believe that when you're right where you should be, there's a certainty to what you do. It's no surprise she feels compelled to give back and works immensely hard to be able to do so.
​Today, Lynn is involved in many charities, especially causes that help children. She is the founding and current Board of Director for the Asian Real Estate Association of America, South Bay Chapter (AREAA SB). She says the latter focuses on providing sustainable living for Asians in the South Bay. In addition, she is on the Board of Directors of the Palos Verdes Peninsula Association of Realtors (PVPAR) and Chairman of the Fundraising and Scholarship Committee​ supporting the Peninsula Education Foundation.
She also is the former Board of Director for Las Amigas de Las Loma and supporting Ortheapedic Institute for Children which provides orthopedic medical assistance to families who cannot afford care. She says, "Sitting on the board of directors for the Las Amigas de Las Lomas, an annual horse show with proceeds going to the hospital, has been one of the most fulfilling areas of my life."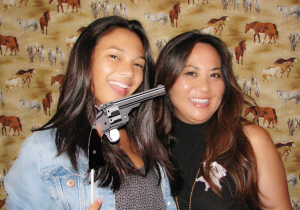 You'd imagine that she'd exhaust herself with all the committees and boards she manages, yet she also provides monthly dinners and the annual Christmas breakfast to the Toberman House, a community center in San Pedro that provides an after school program for kids.
Lynn believes she has always "given back." She says from the time she was in elementary school; she remembers being taught to give back. "I never thought what I was doing was anything out of the ordinary," she says. When asked what inspires her to give back to the community, she simply says, "I really don't know...I just do it because it's fulfilling for me personally
For those seeking opportunity to also give back, Lynn says ​there are many ways to make a difference, whether it is working with philanthropic organizations to playing piano for an elderly neighbor. "It can be a financial contribution or it can be physical contribution, most importantly is that you are making a difference," she says.
One of the most impactful moments for Lynn when giving back was when she was serving salad at the Toberman House. "When I began serving dinners at Toberman House, most kids didn't like or wouldn't want to eat salad. There was a little boy, who refused to even have it on his plate. I told him to just try it, he refused saying the teachers will make me eat everything on my plate and I don't like salad," she says.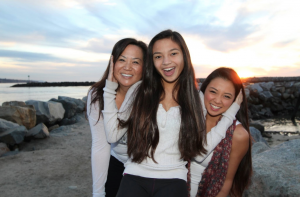 In hopes of convincing the young boy to eat something nutritious, Lynn told him that if he tried it, she would let the teachers know and he wouldn't have to finish it. She says he agreed to try it and he came back for seconds with a big grin. "That's right, the little boy who initially didn't want to eat salad," she says.
She also remembers hosting a Christmas breakfast for needy families when Santa came and gave gifts to about 60 children. She says that unlike the rest of the families whose children were so excited to be unwrapping their gifts, she noticed a family of six who sat back and the kids just held onto their gifts. She asked one of the teachers why they weren't opening the gifts we had provided, and the teacher responded saying these were the only gifts the children will have so they're saving it until Christmas. The moment impacted her greatly and she has never forgotten it.
When Lynn isn't working or giving back to the community, she enjoys spending time her family and friends. She says that when and if she can get away, they are usually having tons of fun in Mammoth, fishing or skiing or relaxing in Palm Springs.​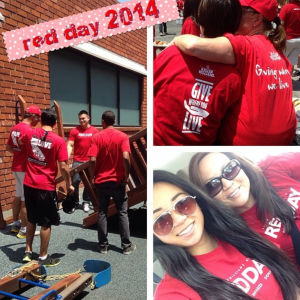 ​She loves to South Bay mostly for the lifestyle it allows. She appreciates being surrounded by beaches, views and tranquility. ​She feels it is important to give back to others because there are so many people in need and we need more compassion for one another.
Thank you, Lynn, for providing efforts to making our community a greater place.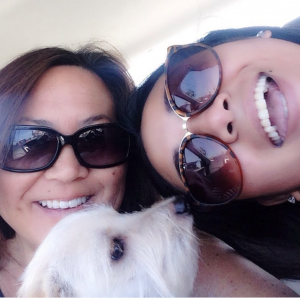 "Giving back to community has been some of the most rewarding work I have ever done, and I look forward to further expand my contributions in the near future. As long as I can contribute and provide comfort for people, I know I am making a difference."
– Lynn Aglipay