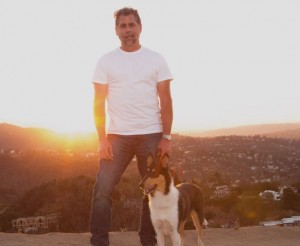 Every Monday, I will share a resident of the South Bay contributing to making our community a better place.
Today's MCM title belongs to Brian Lee, who has followed his passion and calling to transform the way humans understand dogs.
Brian grew up in La Canada before moving to Redondo Beach, CA in 1986, where he has lived since. When he was a young child, Brian took it upon himself to make sure the family dog was taken care of. At just 15, he had his own Irish Setter and trained it off-leash with obedience.
At the time, having that sort of talent was impressive and he gained a lot of attention because of it. He says, "I recognized then that my natural connection was unique, but it wasn't until 10 years later that I realized I had found my true calling."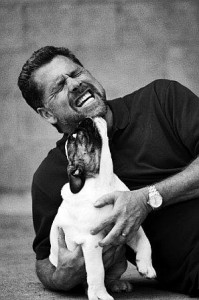 In 1985, he went to the National Institute of Dog Training and graduated top in his class. He worked directly with Matthew Margolis and says he still supports some of the methods he learned during that period of time, however, his knowledge and expertise came from the past 30 years of working directly with dogs and their owners, studying the relationship and observing the progress of rehabilitation.
In 1986, Brian began his company, Canine Counseling, which he later rebranded in 2006 as, "Way of the dog." Today, Brian is the owner/operator and is fully hands on in his company, from answering emails to speaking directly with clients.
His program strives to educate the owner how to see the world through their dog's eyes, what motivates the dog's behavior, why it is crucial to socialize a dog, how to set a dog up to win, how to become a dog's mentor (pack-leader), and how to create a rewarding relationship between an owner and their dog.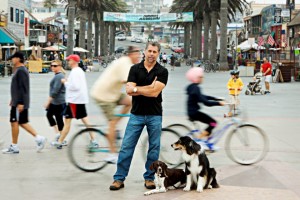 He recommends anyone considering a puppy to partake in, Way of the puppy several weeks PRIOR to getting the dog. He says that starting the program early allows one to learn strategies for housebreaking, puppy-proofing the home, keeping the puppy safe, and other day-to-day challenges before they become problems. "Being proactive is the first and most important step in achieving success," he says.
A typical day consists of 5-7 one hour long appointments a day. Half of his clients prefer that he goes to their home (and in some circumstances he recommends it) and he works with the other half out of his own backyard. He works on average 10 hours a day, 7 days a week.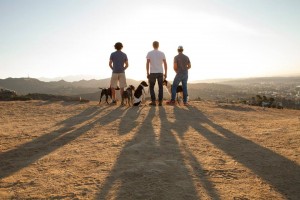 Brian recommends to anyone considering a dog to evaluate their available time before getting a dog- very closely. He says, "Some breeds require a TON of exercise and not fulfilling that need can create problems, including aggression. If you're responsible, patient, have time to share and love to give, GREAT! Dogs truly are members of the family and they have just as much to offer you as you do for them- as long as there is a healthy relationship."
He feels the best part of his job is also the most challenging, which is to be able to turn around an aggressive dog for a family in a short amount of time. He says, "It is extremely rewarding and challenging."
Brian has successfully handled just about every behavior challenge a dog can present and continues working with many owners and their second and third generation dogs. Although his specialty is the "family dog," he has worked with search and rescue, guide, agility, and therapy dogs.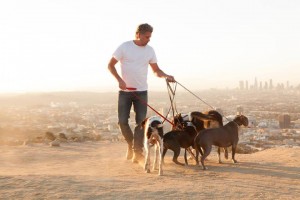 One can learn more about Brian and his training by visiting his website,  www.wayofthedog.com. However, feels the best way to learn about his program is by talking over the phone at (310) 543-0375.
He says that most dog training is symptom based and teaching commands, while his focus is to provide an understanding of the relationship and help develop a well-balanced, mentally healthy dog.
When Brian is not helping his clients, he is hosting puppy parties at his home on Sunday's where he invites 20 to 30 puppies to play and for him to observe their behaviors. This allows him to further address any behavioral issues he sees early on.
At these parties, puppies have the opportunity to play and gain social confidence and experience in a supervised and controlled environment. Puppy parties are included with the puppy program.
Over the years, he has worked with over 10,000 dogs and their families! Brian is currently working on a few new projects that he hopes to launch in the next 5 years including more blog posts, a video series and a book! He also hopes to expand his family.
He enjoys the South Bay mostly for the ocean, weather and entertainment. He also enjoys that the vibe is more laid-back.  "There is a strong sense of community here in the South Bay. I see this in all of my clients- through their devotion to their dog to their support and appreciation of my work- the referrals, cinnamon rolls and cookies are unheard of," he says.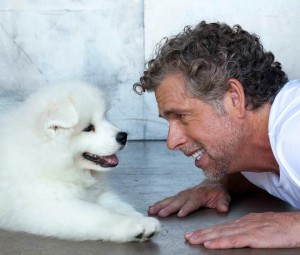 Thank you, Brian, for sharing your calling with others in the South Bay and helping owners build a healthy relationship with their dogs.