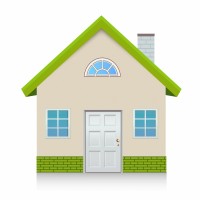 If you've ever used an automated valuation model to determine the price of your home, then you know they don't work.
An Automated Valuation Model (AVM) is a service intended to produce a numerical estimate of a real estate property. Below are 5 reasons why I believe they don't work.
The Market Shifts
Different factors influence the market throughout the year, making it unpredictable to determine a home's value through a system that does not take into consideration the current market. Current market conditions are gathered from interest rates, stock market, gasoline prices, election-year distractions, global events, and other things going on around us that we basically have no control over.  These factors plus seasonal things such as income tax time, holidays, add an unpredictable element to home sales.   Since most AVM's gather data anywhere from three to six months back, it is not always in the most current timeframe.
Cannot take into consideration updates or damages.
An AVM is unable to calculate the property's current condition, such as wear and tear, foundation damage, etc. Therefore, the estimated value may not reflect what an inspector or an appraiser will take into consideration.  Remember, updates don't necessarily add value to a property, but they can help a home to sell quicker.
Not always calculating with the most accurate comparable.
When calculating a price by analyzing comps, it is important to take as many factors into consideration as possible. This can only happen when you measure more than just number of beds and baths. Instead, it is important to consider square footage, lot size, amenities, appliances, condition, etc.
Does not measure demand.
Though a demanding market does not add value to the property itself, scarcity of homes may increase the chances of a home being sold faster or opposite if there are many homes on the market. An AVM will not be able to determine whether it is a seller's or buyer's market, which both have different effects on home values.
Know who is your competition.
When pricing a property, it is vital to consider what is currently active, pending, what has a backup offer, and what has closed. An AVM will not be able to determine all of these factors, thus taking out a huge factor of what price will sell a home.
In conclusion, using an automated valuation model should be a fun way to get an idea of what your home can possibly sell for. However, in order to find the most comparable price so your home sells in efficient time, it is best to consult with a real estate professional who can help you measure statistics, current market trends and take updates into consideration for you.
Don't hesitate to call me today to schedule a one-on-one meeting to learn what your home can potentially sell for.