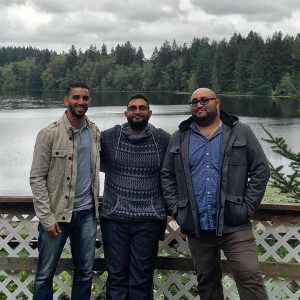 Every Monday, I will share a resident of the South Bay contributing to making our community a better place.
Today's MCM belongs to Peter Aziz who is committed to bringing awareness to others around him of foreign exchanges in hopes of bringing light, truth and knowledge of politics.
Aziz, 26, grew up in Redondo Beach and was raised in the South Bay. He went to all the local schools including Birney Elementary school, Adams Middle School, and Redondo Union High School. After high school, he went to El Camino College before transferring to UC Riverside.
He says he transferred to the university after having many options for school, initially majoring in sociology, hoping to change the world by understanding society. Instead, he says studying sociology made him look at the world more negatively which led him to take an unexpected academic leave.
After taking some time off, he came back to finish his bachelor's degree and decided to pursue public policy. "I went back to work full time, working with underprivileged kids to inspire them to be role models with good values and set goals for themselves," he says.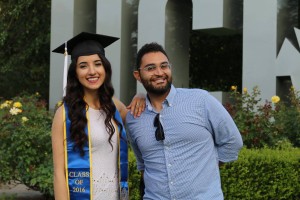 His official title is Program Coordinator for the extracurricular school activities for underprivileged kids. "I manage a team of 7 at each site, and run games activities crafts and tutoring," he says.
He finds the most challenging part of his job is not having enough energy to keep up with the kids and says the best part of his job is everything. "It's rewarding to know that after deciding to leave after 7 years, I am leaving a legacy behind with not just the impact on the kids that I have met, and that they remember me as they go into high school. The most rewarding thing about my job is knowing that I have set an example of hard work ethic dedication and passion in these kids to see them become inspirational beings," he says.
Aziz feels that he is paying it forward each day when he goes into work. He says, "I choose passion and inspiration as my catalyst or vehicle for giving back to young minds, interacting with each every single kid in the programs across the school district they remember the love and kindness I have shown them."
Aziz feels it is important for children to attend after school programs because, "It instills values they may not be able to see being set in a home environment, they learn how to interact with kids of all ages and backgrounds. They learn how to give back to their communities through programs like this by being better people."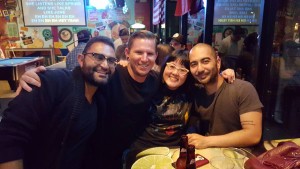 In five years, he hopes to be in a place where he can advocate for policies in congress that continue to help create a better society whether that is for education or healthcare. His passion for politics come from a desire for justice and advocacy for voices that are unrepresented. He feels politics are important because it is a matter of being consciously aware of the repercussions of decision made at local levels from how our tax dollars are used, and the decisions that our elected officials choose to make based on their political agendas.
He says, "It is important that we be aware of things that affect us and future generations along the way that continue to negatively impact the world, and learn new ways of how we can change that." He voices his opinion mainly by posting on social media sites what he thinks are relevant issues either to his immediate community or the vast majority of readers.  He is currently in the process of starting his own blog. He hopes to create a blog that is informative of politics issues and he wants to tie that with his other passion, COFFEE!!!!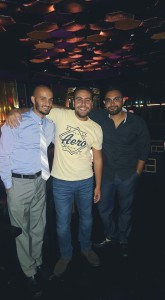 Aziz lives with one motto and that is gratitude.  He says without it, life doesn't exist. The word gratitude has dimensions of joy, appreciation, and humility and nonetheless, is a process to get to this State of mind.
Stay tuned as Aziz debuts his blog, Coffee & Politics, and look out for him on the political campaign trail hopefully in the near future. As he says, "It's a team effort. You cannot become someone with a team behind you to support inspire encourage and uplift you."
Thank you, Aziz, for inspiring the young children of our future and by informing the kids of our future of informational news.