In honor of Veterans Day weekend, today's "Tourist in your own city" visit was to Seaside Heroes Park in Torrance.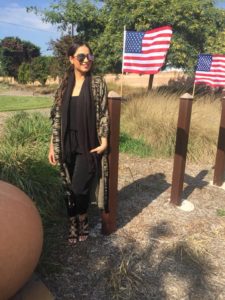 This small park honors Army soldiers Cpl. Joseph Anzack, Jr., 20, Cpl. Micah S. Gifford, 27, and Capt. Matthew C. Ferrara, 24.
The three young men grew up in this area, attending Seaside Elementary Calle Mayor Middle, and South High Schools. As boys, they enjoyed scouting, basebal
l, track and field, wrestling and football but as young men, they all chose to serve our country.
They became members of the United States Army and all made the ultimate sacrifice, giving their lives while at war in Iraq (Joseph and Micah) and Afghanistan (Matthew).
They died within an eleven month period (December 2006 - November 2007). May everyone who visits this park realizes the sacrifice made by these Soldiers so that we may live in freedom, and may our "Seaside Heroes" be remembered and inspire future generations.
We may not know them all, but we owe them all.