Started from the bottom…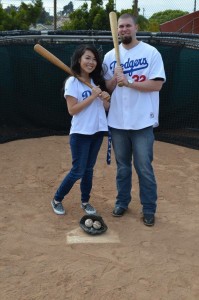 Every Monday, I will share a resident of the South Bay contributing to making our community a better place.
Today's MCM title belongs to Nathan Van Waardenburg, who works extremely hard five days a week at Little Company of Mary Hospital in the surgical Pathology department.
Nathan, 27, who was born and raised in the South Bay. He attended South Torrance High school, before continuing his education at El Camino College. While in college, he began working part-time in the OR (operating room) at Little Company of Mary Hospital as a transporter, taking patients to and from surgery.
This position led to a full time job opportunity where he was tasked with ordering all supplies for their surgery department. When a position opened up in surgical Pathology, where he currently works, he took that as challenge to learn and prefect new things every day.
"I start each day picking up placentas from labor and delivery. I set them up to then be cut into, and examined by the pathologist," he says. He then assists in at least 1 bone marrow procedure each day. He prepares the slides of the bone marrow for the doctor and prepares the blood and bone to be processed later in the day.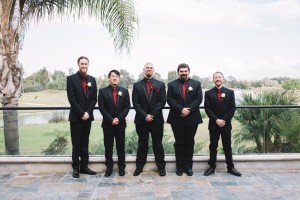 He spends the rest of his time in the "gross room" where the PA cuts in each specimen that is removed in surgery. He is responsible for staining the frozen sections where the surgeon can get a diagnosis while the patient is still on the operating table. He ends his day taking all the cut specimens to be loaded into a processing machine that turns the tissue into paraffin blocks.
His schedule is M-F, 7:00-4 and sometimes later depending on if cases run late. Nathan says, "My job is challenging and it is never the same thing each day. No two patients are the same so each bone marrow, so I need to be 100% focused on taking care of that person."
Due to this, he says, "We all need to treat each person and each specimen with the same respect or mistakes will be made. It helps that my coworker is my friend, James, who I've known since day 1 of high school so dealing with coworkers is never an issue," he says.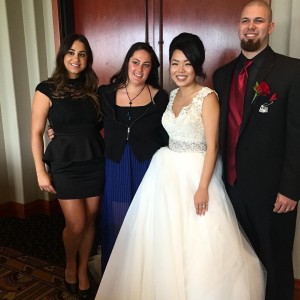 When Nathan is not at work, he enjoys spending time with his "wonderful wife," Sasi, who he says is his #1 priority. He says, "My family and sports are my life. I'm lucky to have a great family and a close group of friends. The Dodgers, Kings and Dolphins take up each season of the year for me."
Nathan's passion for sports has led him to give back in the past. "Coaching little league was a truly rewarding experience where I was able to not only share my knowledge, but love for baseball. I shared my knowledge of baseball with the kids in hopes that they will continue to follow their passion," he says.
After living in the South Bay all his life, he says he and his wife couldn't imagine living anywhere else. "Sasi and I can go to a Dodgers or King games Friday night, Disneyland sat and enjoy breakfast on the pier morning. There's nothing better than that." He also values having his parents, brother with his wife, and having Sasi's parents and her sister all being local. "There's nothing that can get me to leave here," he says.
Five years from now, he says he will happily be celebrating six years of marriage to Sasi. "I see myself at Little Company for many years to come. Sasi and I are excited to start our own family here in the South Bay," he says.
Thank you, Nathan, for taking great care of patients in the South Bay and making it a priority to be a wonderful husband, son, brother and friend to your loved ones, despite your busy schedule.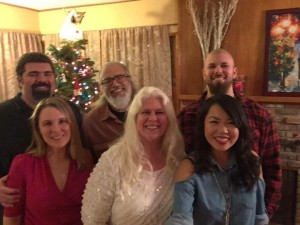 "Any advice I would give is, always go for it, don't doubt yourself, and don't be afraid to start at the bottom. The medical field will always be around and there are always jobs to be had. It may not be the exact job you want, but I went from pushing patients to ordering supplies to my perfect fit in Pathology. I never said no to a job and it moved me up the ladder in the company where I've now been there for 6 1/2 years."
- Nathan Van Waardenburg