Grand Central Market L.A.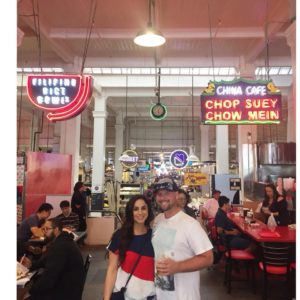 Every so often, I enjoy playing "Tourist" in my own city. By that, I mean I take the day "off" of work to pretend I am a tourist in Los Angeles.
I am always stunned to find that despite living in Los Angeles for almost 30 years, there are places, restaurants, and attractions I have yet to experience!
Yesterday, I visited the Grand Central Market in Los Angeles. This is a hidden gem tucked in the middle of the jewelry district.
I would highly recommend all the foodies out there to make it a priority to visit. Visiting this attraction just reminds me in fact, how culturally diverse Los Angeles is! You have the option to try Thai, Mexican, Middle Eastern, and Italian to name the few in one place!
There's delicious coffee, a beer garden, spices, and even candy to purchase! You can learn more about the Grand Central Market here.
We ended our day visiting the beautiful Vista Hermosa National Park that I shared on my website a few months ago. You can learn all about the hidden park in L.A. here.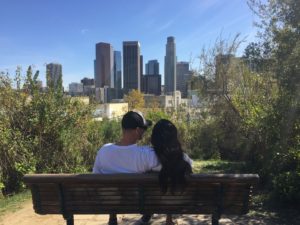 We're so privledged to live in L.A. that it is easy to take it for granted. I enjoy pretending I am a tourist every now and then so I can remember how lucky we truly are.