Paving the way for the leaders of our next generation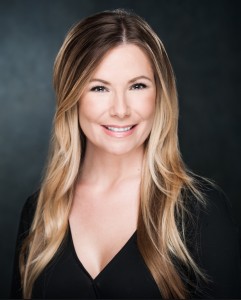 Every Wednesday, I will share a resident of the South Bay contributing to making our community a better place.
Today's WCW title belongs to Christi Ginger Carrillo, who is the chairman of YPN which seeks to create leaders for the next generation of real estate and to bring positive awareness of what realtors do, and help agents excel in their business.
Christi grew up living between Texas and California before she moved to Lomita, CA. Today, Christi is the chairman of YPN, which is a group of young minded Realtors (not all young in age) which have a purpose of being the support system for new agents just starting in this business. She says, "We are also here to pave the path for the new generation of leadership in our local, state and national Association of Realtors." They are also in charge of engaging with the community, organizing and funding community outreach projects to help impact local areas in a positive way.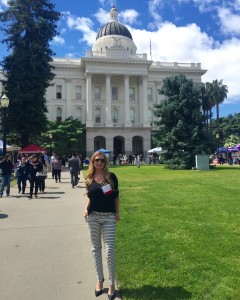 Her duties are to be a positive example of leadership and help her committee achieve their goals. She has to organize and conduct all committee meetings and have agents see the value of supporting the YPN with the local association. In addition, she is in charge of putting the annual calendar together, allowing the committee to vote on what projects they will be involved with and support the association in growth and be active in participation with all events. Lastly, she must always be friendly and approachable to all Realtors.
YPN's main goals are to seek out Realtors who wish to be involved in Leadership. She says they have three educational classes a year, a networking event every other month, and have at least two community outreach projects a year. The purpose of the networking events is to allow agents to form relationships, discuss business, have fun, provide a support system, and raise money to fund the community projects.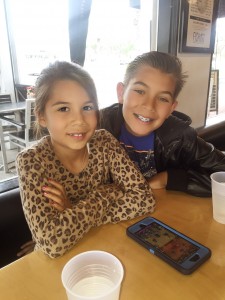 Christi loves being involved mostly for the relationships she has created while doing this. "The gratification I get from contributing and making a difference in other agents' lives and in our community. I love the opportunity that it has given me to grow in my business and as a person," she says.
Other can contribute in many ways. They can become a committee member and volunteer their time to the events and meetings and by also having a voice in what educational classes are needed to help new agents. Others can also contribute by attending the events and networking. Most of the networking events cost $5 or $10 to attend, which helps YPN reach their financial goals for the community projects.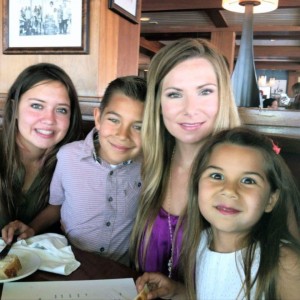 For anyone who's hesitant to join, Christi says, "If you're a person who loves to engage with others, give back, and grow, then this is the committee for you. Full of positive and upbeat energy, and also looking to excel! If you feel that you don't have the time, to join the committee board, then it's just as important and appreciated to support the events with attendance when you can."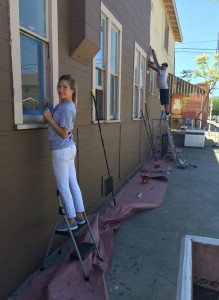 She says to those who believe that the time and effort it takes to dedicate to running a committee would hinder their business, she'd totally disagree. "When other agents know who you are, it's more likely they will want to do business with you and also see you succeed, when your clients see that you are active in the local community, and do things like travel to legislative day our State Capitol to support Home Ownership rights, it's appreciated and gives you value as a REALTOR, when social media sees that you care and are involved, it gives you extra value that other Agents might not offer, which helps your business," she says.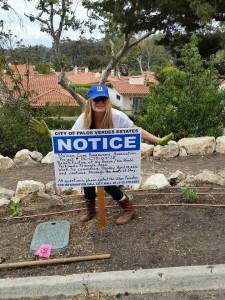 Despite her busy schedule, Christi is able to balance her life as an amazing mother and wife. She says that she truly feeds off of the hectic schedule. She has always believed in having a strong work ethic and continually growing and always seeing the "big picture."
 She says that she has taken on more than she can handle before, and had to recently step down from being the WCR President Elect. "It took me being honest with myself, to know that I didn't have the passion for the group, and I wasn't able to commit the kind of effort the group needed and deserved. It's really a hard pill to swallow when you feel like you let others down. Sometimes I feel the need to please everyone, and it's just not possible," she says.
Thus, she has found ways to prioritize her busy schedule. She says her family is always her first priority and her passion comes next. "Passion is key, cause the business and money follows that. My passion has always to grow, and help others."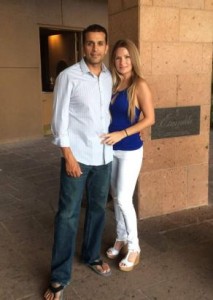 She hopes to make it on the Board of Directors for the Palos Verdes Association and in the near future, to become a Team Leader of a real estate office. She is able to balance her workload by remembering not to stress, avoid negativity, and drama! "We are all here to learn, grow and give back... otherwise I'd feel like I had a void," she says.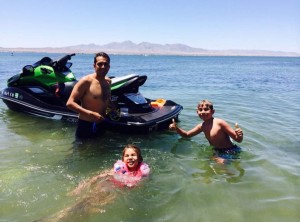 Christi enjoys living life to the fullest, but also enjoys the simple things in life such as, laughing with her kids, traveling and meeting people. She loves taking small trips that allow her to recharge. "I'm someone who loves wine and champagne, so fun to me is just laughter with good company. "On the side note, I do like skydiving & horseback riding," she says. In addition, she enjoys shooting and going to the river each summer!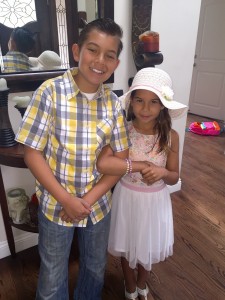 Christi also gives back to the community by first and foremost teaching her children by example. She brings her children to community events so that they remember the importance of staying humble and to give when they can. In addition, she took her niece in when she was 14 so that she didn't become a ward of the state, cause she knew she could have a positive impact on her life. She also has given back to her sister's family as her nephew is fighting cancer, gives to her church financially and is involved in her office's culture events, where they give back to the community.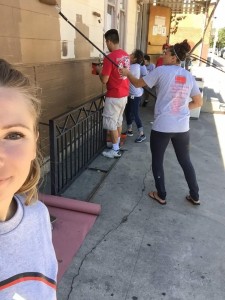 Christi loves the South Bay, because of the diversity in the people. She says that the mixture of people here is not like anywhere else she has ever been. "I love being close to the ocean, and also just being 30 min away from Downtown LA... The South Bay has some amazing people here," she says.
Thank you, Christi, for dedicating your time and energy to pave the way for our future leaders and leading by example to the youth to be positive and influential members of society!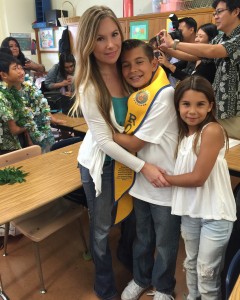 "Take away the 'opportunities' that happens through meeting others. The amazing connections that happen when you become involved, there is traveling and growth that is truly priceless. It allows you to grow in your business and as a person."
– Christi Ginger Carrillo