Touching others through the essence of nature.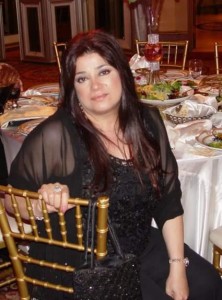 Every Wednesday, I will share a resident of the South Bay contributing to making our community a better place.
Today's WCW title belongs to Ferial Itani who at 54 years old bravely decided that it was time to pursue her heart's greatest passion and begin a fragrance and soap line after styling hair for over 18 years.
Ferial, 54, moved to the U.S. when she was just 12 years old from Beruit. Her family moved with hopes of building a better life in the "Land of opportunity." For her early life, she grew up in the South Bay and later graduated from Hawthorne high school.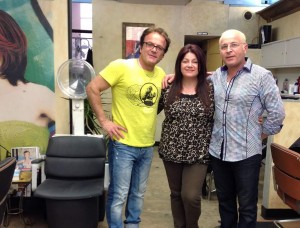 After marrying her husband, Ferial owned several businesses including owning Aladin Café restaurant. She was the cook and says that she enjoyed creating dishes with passion. Upon closing the restaurant, she cut, dyed and styled hair for 18 years at her brother's hair salon in Redondo Beach, Zouhair Salon.
No matter what business, hobby or passion she followed, she took her heart fully in it and she says, "It showed."
For many years, Ferial began mixing her favorite perfumes with natural essences such as orange blossom. She says that wherever she went, whether the grocery store, airplane, or just walking past a stranger, she was stopped and asked, "What perfume is that?" After informing them that she made the perfume herself, she found it comical that many would beg to buy the already used bottles from her.
She says that she would freely give them away just because it brought her so much joy to see others happy with her products. Often times while at her brother's salon, her clients would complement her as well and ask her where they could purchase the perfume.
She was constantly asked, "Why don't you sell them?" At the time, she felt she was too busy to pursue a business in creating the perfumes so she dismissed the idea for a long time. That all changed three years ago when she became severely ill from headaches and was rushed to the hospital.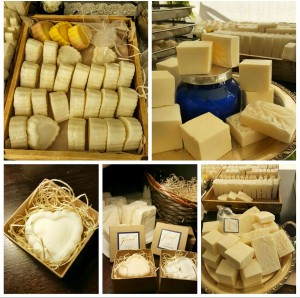 After being released, her brother insisted that maybe she was exhausting herself from the salon and that it may be time for her to follow a new passion or just simply take a break. Ferial says that she loves to embark on new journeys, such as one day hoping to move to Tuscany. Yet, she says that no matter what new phase she enters in her life, she remains herself…honest and true to her most authentic self.
While home recovering, she found that she wanted to reach more people. She says that so many people have helped her throughout her life and she has helped so many as well, yet knew there was more for her. She was entering a phase in her life where she wanted to be able to "touch" others. So over the course of three years, she quit her job as a stylist and began creating soap products.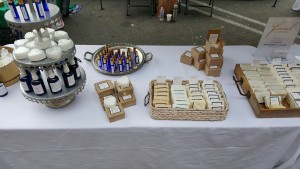 Growing up, she would store and save hand soaps she'd receive from Lebanon. She says they were very precious to her for they looked rigid and smelt good. She wanted to use the soaps as a way to connect with others and share the same love and passion she had in her heart through them.
She began mixing ingredients such as peppermint oil with other natural essential oils. After making only one batch and distributing them amongst her five children and their friends, she was surprised to find them so pleased with the products.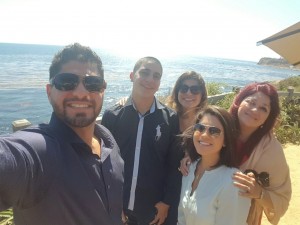 "My kids and their friends would beg me to make more and so I did," she says. She says that although physically she created the products, she finds that the emotional support of her loved ones was what made it possible to create the products. "A smile on a loved one's face alone was my inspiration," Ferial says.
Soon after, she decided to begin creating the products for others to also purchase and designed Ferial Essence. The perfumes and soaps can be bought directly from her Etsy website here.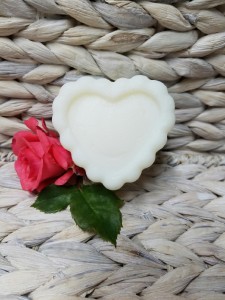 On her website she says, "I began making perfumes and soaps wanting a product that doesn't exist these days, because of the impurities and toxins added into them. Ferial Essence products are kept in their original state, starting from the ingredients used to the way they are crafted. Each product is unique, different than the rest, blossoming into its own character. Like a jewel in the rough, they are not buffed and do not contain any chemicals or fillers. When you close your eyes, you will be transported to a different time, where the fields were free and pure. You can smell the essence of nature that soothes your body, mind and soul. An honest, good product – that's what I wanted to make."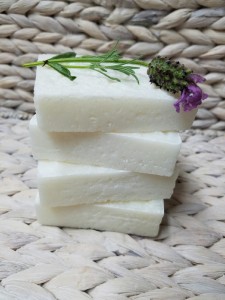 . She says her personal favorite product is the orange blossom scents as it takes her back to a place in time where things felt innocent. "I like how it reminds me orange fields where what you see is what you get. Not many things are organic anymore, but orange fields are real," she says.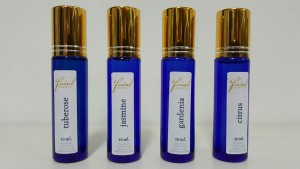 When Ferial is not spending time with her family or creating perfumes, she enjoys gardening and spending as much time with nature as possible. She enjoys calligraphy and often draws beautiful symbolic letters, images and creations with them. She pays it forward by knitting beanies for premature babies and children in Lebanon. In her room, she has a wide range of beanies in different sizes and colors in a storage container waiting to ship.
Ferial is enjoying creating perfume and soaps for her clients and says that she can't wait to see where the next phase of her life takes her. Thank you, Ferial, for reminding us that it is never too late to follow our dreams and reach our destiny and as you say, "Tomorrow is not promised, so do it today."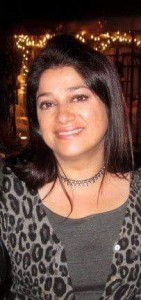 "I don't believe I have talent, I have passion…everything I do is from the heart and it shows."
-Ferial Itani