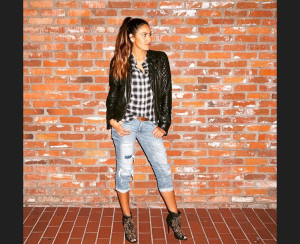 Every Wednesday, I will share a resident of the South Bay contributing to making our community a better place.
Today's WCW title belongs to Ariana Armendariz who has worked her way up as an independent fashion stylist and pays it forward to her community by donating her time to charitable organizations.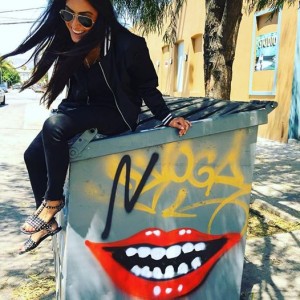 Armendariz, 29, was born and raised in Redondo Beach, CA. She attended West High school in Torrance and graduated in 2005. Several years later, she graduated from FIDM in 2007, but got an early start to her styling career during her final year in school when she was hired to work on Justin Timberlake's FutureSex/LoveSounds tour.
When she was just 12 years old, her mom took her brother and her to visit the set of the WB series "7th Haven". She says it was on that set where she realized she could become a wardrobe stylist/costumer. "I ended up spending the whole day watching the designer come up with prom looks. It was a warp after that!" she says.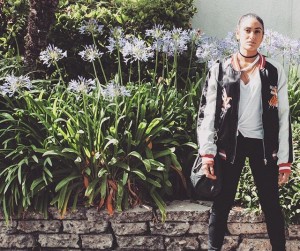 It was then that she decided to start her path in fashion by taking local sewing classes. She went on to study Fashion in high school; and eventually attended The Fashion Institute of Design and Merchandising.
The first big tour she was fortunate enough to work on was Justin Timberlake's FUTURESEX/LOVESOUND, and since has worked with artist such as Chris Brown, Usher, and the latest tour she just finished, RIHANNA'S Anti World Tour. In between, she also works on TV, and commercials.
Armendariz and her mom shared a passion for fashion and says was her greatest inspiration in pursuing the field. At 6 years old, she had her first custom made jacket which her mom had made for her with fabric she brought from Italy. "It was my Mom who took me to visit my first set and the same amazing women who took me to my very first Fashion Week in London! She was always dressed to the 9's, I would have to say it was her. And maybe our obsession with Frida Kahlo," she says.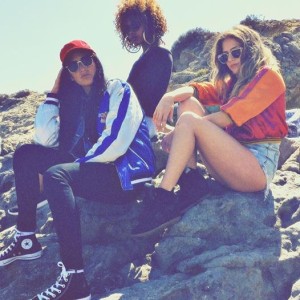 Her favorite part of her job is making people feel great about how they look. "I feel like I've done a good job when my clients feel confident about their look," she says. The most challenging part is her desire to please everyone, and the grueling hours they sometimes keep.
She suggests anyone who's interested in becoming a stylist to work hard and be nice to people. "Breaking into this industry isn't always easy,  if you are a hard worker, kind, and talented you will have a lasting place," she says.
When she is not busy on tour, she pays it forward by donating her time to events like STAND UP TO CANCER, where every penny being made is going straight to the cause. She also donates clothes and such to local charities.
In five years, she would like to be styling some top artists, possibly in music, working on commercials and being a sought out "Style Wolf!"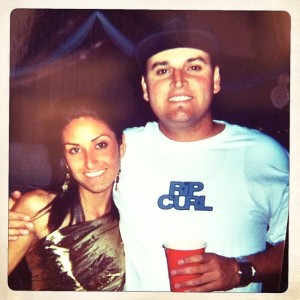 Armendariz loves living in the South Bay because of the amazing people. She mostly likes the mellow, easy going people who tend to live in the South Bay. Her job can get quite demanding, coming home to good family and friends makes the commute well worth it. She also says, "Who doesn't love the smell of salt water air when they leave for set at 5am?"
Armendariz continues to work fiercely and says she looks up to her role models including her beautiful Mom, Frida Kahlo and Anna Wintour, of course.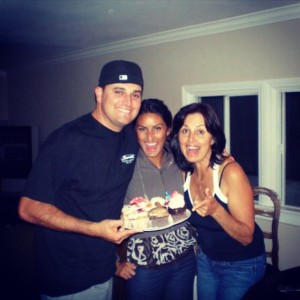 Thank you, Ariana for being an inspiration for many to follow their greatest dreams and passions and still making time to pay it forward, despite your busy schedule!
To learn more about Ariana's styling, you can refer to her social media sites here: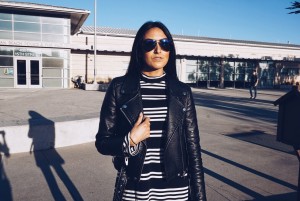 Instagram: @palmtrees.and.pumps
Twitter: @palmtreesNpumps
Tumblr: @Palmtrees-and-pumps
Facebook: Ariana Armendariz
You can also find her "NIKE LA INFLUENCER" story here:
http://www.nike.com/us/en_us/c/cities/losangeles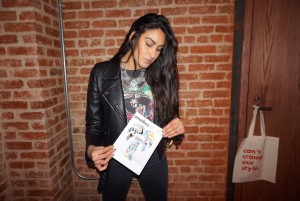 "I think my life motto would be, work hard and be nice to people."
-Ariana Armendariz