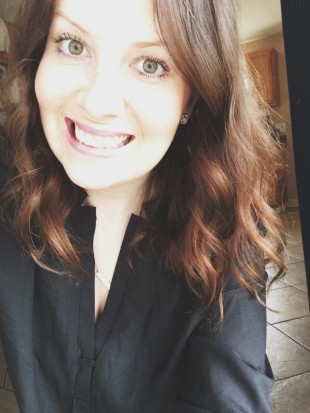 Every Wednesday, I will share a resident of the South Bay contributing to making our community a better place. Today's ‪#WCW title belongs to South Bay resident, Kelsie Winders, who is a Human Resources Technician, assuring that all testing procedures are conducted accurately and oversees all potential employees for the City of Torrance.
Kelsie, 26, was born in Torrance and has lived in several cities in the South Bay including Hawthorne and Gardena. Despite having moved several times, she explains that her parents always kept her sister and her in Torrance school to make sure they could maintain their established friendships.
 When Kelsie was 15, she started working part-time for the City of Torrance.  She began in the Youth Sports program; and over time, was able to take on greater responsibility to where she was eventually working directly with the supervisor to help run the programs.
 She graduated from CSULB in 2012, and like many, wasn't sure when or how she would "start" her life.  When she was given the opportunity for temporary work in Human Resources with the City in 2013, she took it almost immediately.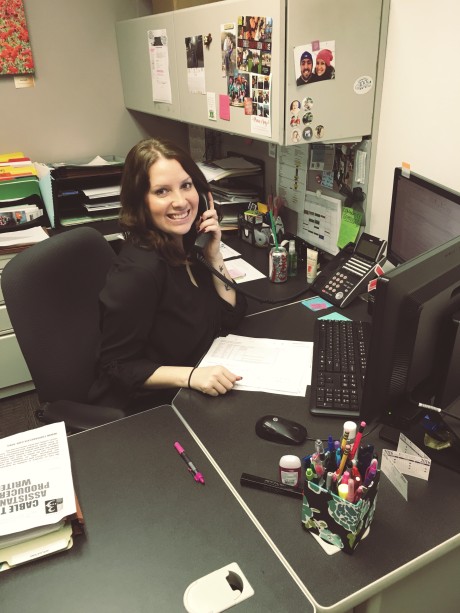 Today, Kelsie is working as a Human Resources Technician for the City of Torrance. She is responsible for coordinating & conducting all of the testing for any job with the City.  Some of her duties include planning, organizing & overseeing all examination processes for routine and recurrent classifications.  Dependent on the position, she is also involved in some recruitment and outreach, as well.
​Kelsie explains that each position has some sort of testing component – whether it is a written exam, performance test or an interview, or both. She is responsible for proctoring the written/performance exams ​and scheduling the interviews.  In addition, she does testing for the Torrance Fire Department & Torrance Police Department, Public Works, Torrance Transit, etc. Lastly, she also deals with employee relations​, including gathering information for employees and ensuring that Department needs are met.
Kelsie's position of overseeing the testing process for the City requires for her to follow certain rules & guidelines. "Our processes, not just for testing but throughout the City, are in place to keep a standard across the board and to ensure that all are treated equally," she explains.
 Kelsie genuinely enjoys feeling like she is able to help individuals in some sort of way.  "I've always known that I wanted to be able to help others, and I feel like in my position, I'm able to do that a little bit more," she says. One of my Kelsie's favorite parts of her job is being connected with applicants/candidates throughout the testing process.  When a person applies for a position in the City, Kelsie is involved in their "journey" until the end, whether they are hired or not.
​She enjoys being connected ​not only with applicants/candidates, but building relationships with employees, as well.  It makes her feel like she is truly connected with her job & the City.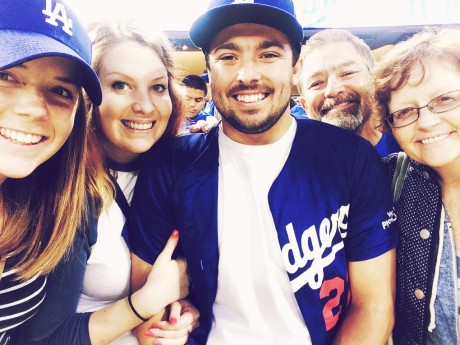 he enjoys working with the candidates by being able to answer their questions and keeping them informed of each step in the process.  She explains that this also leads to one of the more difficult parts of her job – the unhappy applicants.  Whether it is someone who did not make it past the screening process or someone who failed a testing component, delivering bad news does not always go over well.
In result, getting those calls with complaints on the other end aren't usually very pleasant.  In a City as large as Torrance, Kelsie has found that every day be different. "HR supports all of the City's Departments, and with as big as Torrance is, anything can happen," she says.
 When asked how residents can help make the City of Torrance greater, Kelsie explains that one of the easiest ways residents can help contribute to the city is through their Volunteer Program.  There are numerous opportunities for those willing to volunteer all over the City – at the multiple libraries, through the Youth Sports program, with Seniors or docents for various programs.

One can simply fill out an application on the City's website here:www.TorranceCA.Gov/VolunteerProgram.htm
 Residents can also stay informed on C​ity happenings by attending or watching the live stream of City Council meetings here.
​Furthermore, the Torrance City Council meets every Tuesday in Council Chambers at City Hall, 3031 Torrance Boulevard, at 7:00 p.m.
Kelsie pays it forward to her community by donating blood to the American Red Cross as often as she is allowed to. "I try to help out as much as I can, whether it's giving waters to the homeless that I see around town or donating to others in need.  I feel that it is extremely important to give back – if you don't, then who will?" she says.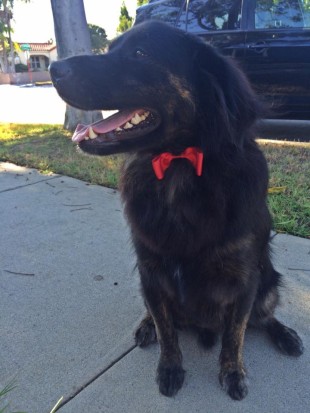 When she is not working, she enjoys spending her time with her boyfriend, Dylan, and their adopted dog, Apache (lab/shepherd mix).  They also both like to spend any free time with both of their families.  Kelsie enjoys attempting to recreate what she finds on Pinterest – food recipes, baking recipes, decorating, cutesy projects. Since her workweek is busy, she finds enjoyment in being home and enjoying a good book, movie, or spending time with good company.
Kelsie feels lucky to not only work in the South Bay, but to also live here because everything is so accessible. She has found that Torrance is close enough to everything that nothing ever feels out of reach.
"It was always my goal to work in HR and to work in HR in my City was everything that I had gone to school and worked for! Human Resources is the hub of all things Torrance and I am so grateful that I was given the opportunity which I was able to turn into my career!" she says.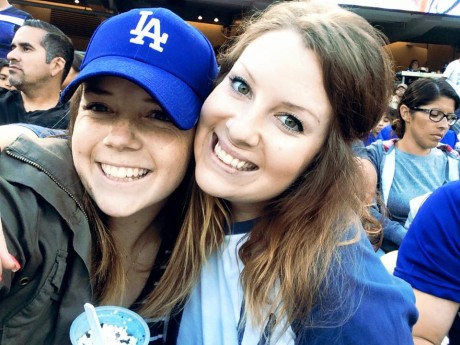 hank you, Kelsie, for being a wonderful community member of the city of Torrance and assuring that employees are carefully chosen and all testing is conducted accurately, providing safety to all!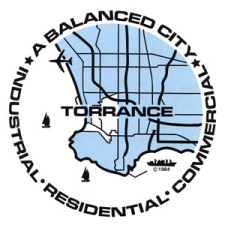 To learn more about the City of Torrance and how you can help or apply, please visit the following links:
City website: www.TorranceCA.Gov
Job Opportunities: www.torranceca.gov/516.htm