It's almost that time of year again…
  Back to school that is.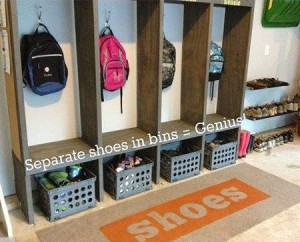 The transition from summer break to returning to school can be tough, especially for kids.
Here are some fun, simple ways you can help you loved ones get back into the rhythm of a schedule:
1. Make go-to snacks available in the fridge.
2. Make a DROP-OFF center where kids can easily find and access their backpacks, shoes and coats. This makes for an effortless morning.
3. Make lunches exciting and colorful– add a positive note. This will give them something to look forward to all day.
4. Set up a homework workstation where they have all the supplies they need such as pencils and paper.
5. Have a delicious, healthy snack waiting for them at home such as apples and peanut butter.
6. Give them a "break" when they arrive home to decompress for 30 min. before completing their homework
"With just a few weeks before summer ends, help your child prepare for the upcoming school year by slowly reiterating a
routine or sleep schedule.
Although they may fuss or fight, it will make for a more successful school year!