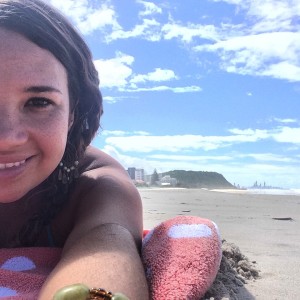 Every Wednesday, I will share a resident of the South Bay contributing to making our community a better place.
Today's WCW title belongs to Britney Jazmin West, who is now living in Australia, and was able to raise over $5,000 for the residents of the islands of Fiji after being hit by cyclones, which caused severe damage and left many without homes and necessities for survival.
West, 29, was born and raised in Los Angeles, CA. After graduating from North Torrance High School in 200, she attended El Camino College and then transferred to Cal State Long Beach where she graduated with a Bachelor's Degree in Sociology.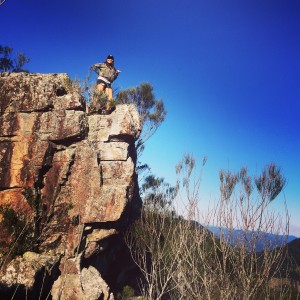 Interestingly, West says, "Although, I have a college education, I find most of my knowledge has been learned through others. Listening to all different types of people's stories, advice and criticism has furthered my knowledge and opened my mind greatly."
Last year, West went on little trip to Fiji with no expectations, other than a backpack and good vibes. She never expected the trip to forever change her outlook on life. She had heard about the cyclones that hit the islands a few weeks prior to her arrival but had no idea the caliber of damage it had done.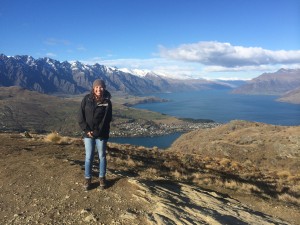 "The hostel I was staying at had ties with some villages in the center of the island and they were working with other people on holiday to bring aid to these villages that were totally destroyed," she says. One day while on vacation, she was having a beer watching the sunset and talking with the owner of the resort and she let him know that if they needed anything, she would be willing to help in any way.
He informed her that they were headed on an aid trip the following day and she was welcome to come along. "I woke up with no idea where I was going or what I was going to do, but I know that there were people in need and I wanted to help," she says.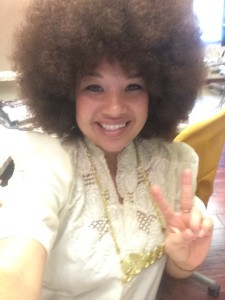 The following day, they headed on 4-hour journey in the back of the aid truck to the center of the island. "What used to be a beautiful lush forest looked so deserted, not a tree in site. We arrived at the first village and was welcomed with huge smiles and Kava (a local drink brewed from leaves of the Kava plant)," she says.
West could only think of all the things the people had taken from them- which was simply everything. The huts they lived in were all torn to shreds and they were sleeping under tarps or out in the open. The team delivered many different types of aid such as food, medicine, building materials, mosquito repellent, farming utensils, diapers, feminine products, and kid toys.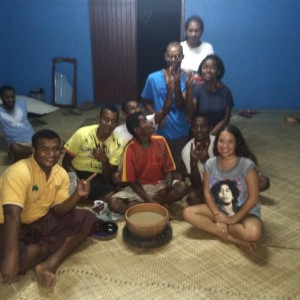 On the 4-hour ride home, on bumpy dirt roads, West thought about her life and how fortunate she had been to have everything she needed to survive and live a prosperous life. "These loving and selfless people didn't deserve this, but natural disasters happen all over the world every day," she says.
She felt the least she could do was help bring awareness and aid to the wonderful people of Fiji. With the help of her friends, family and people of the South Bay, she was able to help raise $5,000 towards the Gofundme.com/fijineedsyourhelp Fund. With this money, the beaches hostel was able to do 3 aid trips each providing 3 tons of aid the 672 people in the villages!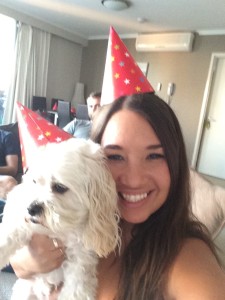 One can learn more by emailing West directly at missbrit310@aol.com or checking out their GoFundMe page at www.gofundme.com/fijineedsyourhelp.
As previously mentioned, West has found that she's gained most of her knowledge through life experiences, so it's no surprise that in February of 2015, she'd pack her bags and move across the country to Australia.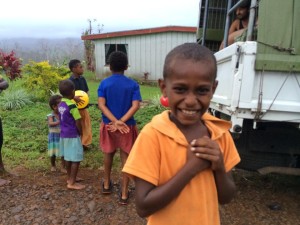 "I was inspired to move to Australia by the vast natural beauty of the country. I love that the country is as big as the United States but only has 24 million people living here, leaving so much room for exploring and opportunity," she says.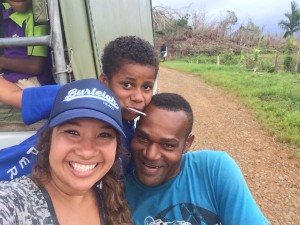 She says that although it has a similar climate and culture, it is also a world apart. "Australia is a very homogenous country so it's very different coming from Los Angeles where authentic food and different cultures are everywhere. I really took for granted living in a city where most people speak a second language and you can get authentic food from other countries within a 15 min drive from your house," she says. West says it has been a challenge and made her appreciate the wonderful people of the South Bay and the community that she was lucky enough to be brought up in.
One of West's greatest hobbies is traveling and she is currently trying to visit as many national parks as possible, but feels it seems to be endless. "There are about 20 different national parks just within an hour or two from where I'm living. I have been going on at least one hike a week but still have a lot more exploring to do," she says.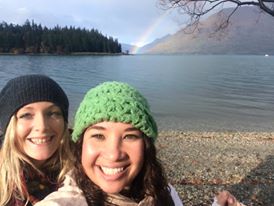 West has found that although Australia is a very wealthy country with great social benefits such as Free health care, 6 weeks paid vacation, 1 year paid maternity leave and retirement that is paid by your employer- it still has similar issues that Americans face in the states.
Her friend Claire started a Charity called, "Treats on the Streets," which delivers treats to homeless people around Melbourne to bring a smile to their face. She pays it forward by trying to donate to the charity as much as possible.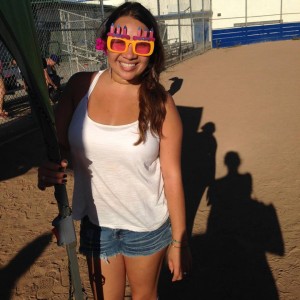 West misses many things about living in SoCal, including her friends and family, football Sunday's, inexpensive beer, food, and Dodger games. She misses the music culture in Los Angeles as well. "If there is a band you want to see, they will almost 100% touring somewhere in L.A. Not that many bands make the trek over to Australia so live shows are far and few between," she says.
When asked where she sees herself in five years, she says, "I've always lived my life with no plan what so ever, so in the next 5 years I will probably be making plans just to break them. I wouldn't mind living in Queenstown, New Zealand for a bit."
Thank you, Britney, for spreading the SoCal compassion, love and kindness in your heart to the residents of Fiji and reminding us it's ok to live day to day.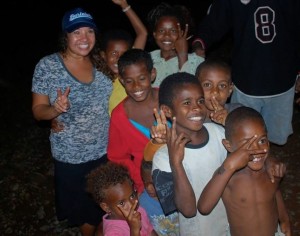 "I've never been a person that follows a particular motto and I would absolutely hate googling life motto's and getting generic motto's. So, I will leave you with not a motto, but advice. I advice everyone to radiate love, happiness and respect you will attract just that! If you wait until you're ready, you'll be waiting for the rest of your life."
- Britney Jazmin West